Stuart McIntosh, Chairman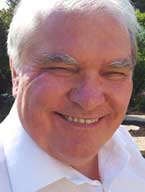 Stuart's 40-year career in the Semiconductor and Semiconductor Equipment industries includes spells in Senior Management positions with Motorola and General Instruments, at Senior Executive level at Philips Electronics, and Board level at ASML Lithography. Stuart was Chairman of Bede X-Ray Metrology as well as serving as Chairman of SSMC, a joint venture between Philips and TSMC in Singapore, as Chairman of ASMC based in Shangai, and of SMST, a joint venture between Philips and IBM in Germany.
David Ure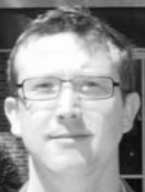 President and CEO of Inanovate, Inc. Over 8 years of senior executive experience in the biotechnology and materials science industry's. A further 8 years senior management, management consulting and financial controller experience to start-ups and high growth companies. Successfully founded and built three high tech start ups, raising over $7M to support the companies' commercial growth within the Biotechnology and Materials Science industries.
Recipient of the Sorenson Award for Outstanding Entrepreneurial Achievement 2006; MBA Summa Cum Laude from Babson College, USA, and MS with Distinction in Nuclear Physics from the University of Birmingham, UK. Inventor on eight patents relating to medical devices and novel nano-scale materials. Published author and invited speaker on nano- and bio- technologies and their commercial and social impacts.
David Coleman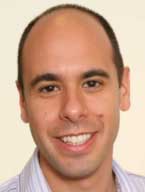 David Coleman joined the University of Birmingham in May 2010, as Head of Spinout Portfolio. He is responsible for both managing the relationship between the University and its existing spinout companies, and for the development of new high quality ventures. David has many years technology transfer experience gained at Imperial Innovations and then University of Bath, where he also acted as Head of Technology Transfer and Consultancy for Bath Ventures in its first year of operation.
As well as significant experience in intellectual property and licensing, he has successfully spun-out a number of University companies including Ceres Power (fuel cells), NPSL (porous hollow fibres), and Nanogan (Gallium Nitride). He acts as a non-executive director for Irresistible Materials Ltd.
Mark Volanthen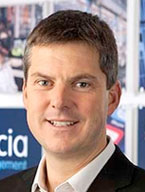 Mark Volanthen heads Mercia Fund Management's Electronics, Hardware & Telecoms division, supporting existing portfolio companies in the operation and growth of their businesses.
Mark has an MBA from the University of Edinburgh, a PhD in Optoelectronics from the University of Southampton, and an MA in Engineering from the University of Cambridge.
Patrick Wilmerding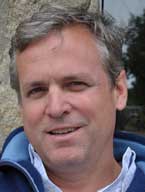 Patrick S. Wilmerding is a co-Founder of Althea Partners LLC, which consults with and invests in early stage companies. Prior to co-founding Althea Partners, Patrick was a co-Founder and Director of the Narragansett Bay and Pawtucket Insurance Companies beginning in 2005. He is currently on the board of Cornerstone Pharmaceuticals and remains active with various biotech and technology companies. Patrick received a MBA from the Boston University Graduate School of Management and holds a BA from Northeastern University.
Mark Shepherd, CEO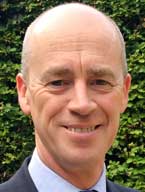 Mark is an experienced CEO and has served as a Director at plc Board level in both commercial and technical roles. Mark has expertise in commercialising technology through product development and licensing of intellectual property worldwide.
He was Inventor/founder and Business development Director of Xaar plc and subsequently CEO of several technology businesses including 1Limited and start-ups from the University of Manchester and Queen Mary University of London, and Cambridge Graphene Ltd.
Alex Robinson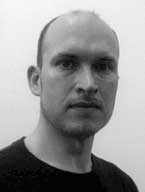 Chief Technical Officer of, and lead scientific advisor to IM, Alex Robinson is a Senior Research Fellow of the Science City Research Alliance at the Universities of Birmingham and Warwick. He obtained his PhD in 2000, for work on molecular resist materials done in the Nanoscale Physics Research Laboratory at University of Birmingham, and the Joint Research Center for Atom Technology in Japan.
His research interests have included modification of oxide surfaces using self assembled mono- and multilayers, coaxial field emission tips, nanostructured biosensors and bio interface surfaces, and resist properties of amorphous low molecular weight materials, low energy electron beam resists, chemically amplified molecular resists for electron beam and EUV lithography, and ICP etching.
He a Chartered Physicist, Fellow of the Higher Education Academy, Member of the Institute of Physics and Member of SPIE. He is also one of the academic founders of Irresistible Materials, and acts as Board Observer on their behalf.
Warren Montgomery

Warren Montgomery is Vice President of Commercialization and Strategy at Irresistible Materials. He is a previous Assistant Vice President of Technical and Consortia Program Development at The College of NanoScale Science and Engineering (CNSE) in Albany NY. Warren was the first CNSE assignee to SEMATECH in the role of Resist and Materials Development Center Manager. Prior to CNSE, Warren has worked at Applied Materials, LSI Logic, ASML, AZ Microelectronic and IBM in various technical and leadership roles. During his extensive career in Lithography, Warren has written over fifty technical publications and been awarded 30 US and European patents. Warren was also a past BACUS Conference Chair, President, Secretary, and Newsletter Editor (2010). He has a B.S. in Chemistry (Marist College), a B.S. Business Administration (Mount St. Mary College), Project Management Certificate (Empire State University) and an MBA (City University).
Alan Brown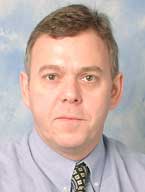 Alan Brown graduated from Imperial College, with an Honours degree in Physics in 1978. He joined QinetiQ (then the Royal Signals and Radar Establishment (RSRE)) where he was involved in a range of activities including failure analysis, semiconductor processing technology, ASIC and MCM technology, thermal imaging technology and silicon microsystems/ microengineering technology (including microsystems packaging).
For 14 years, he led the electron beam lithography research and development activity, establishing the group as one of the foremost in the UK. He has 12 years experience of successful project management and technical leadership of medium to large projects.
In February 2013, Alan joined Irresistible Materials as Technology and Operations Manager.
Alex McClelland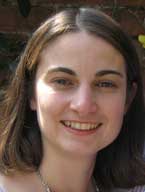 Alexandra McClelland has been the General Manager of Irresistible Materials since September 2011. As well as carrying out research into the resist material to meet the company goals for commercial exploitation, she is responsible for driving the technical development roadmap of the resist technology.
Previously, she was the lead scientist on a number of research programmes for QinetiQ, the defence research company. Her core expertise is in the field of micro­electro­mechanical (MEMS) sensor components such as magneto­meters and accelero­meters and in the realisation of novel resonant MEMS structures.
She spent significant time developing etching processes using statistical methodologies such as response surface methodology, specifically using deep dry etching. She subsequently expanded her expertise into novel device design, and testing and became the technical lead and focus for several activities. This included planning and delivering the technical work across the Microsystems team, other QinetiQ groups, universities and defence primes.
Richard Palmer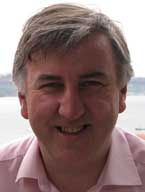 Professor Richard E Palmer has research interests including atomic clusters, biochips, atomic manipulation and nanofabrication.
He obtained his first degree (1983) and PhD (1986) at Cambridge University, where he held 1851, Clare College and Royal Society Research Fellowships. He has held visiting positions at Cornell, Oxford and Harvard Universities and the Technical University of Denmark. He has been elected to Honorary Professorships at the University of Wales, Swansea, Harbin Institute of Technology, China and the Petronas University of Technology, Malaysia.
He was awarded the 1996 Charles Vernon Boys Medal of the Institute of Physics (IoP) and gave the Mott Prize Lecture in 1997 and IoP Ireland Lectures in 2006. He was founding Chair of the IoP's Nanoscale Physics and Technology group. He was awarded an Honorary Doctoral Degree (dr. h.c.) by Hasselt University, Belgium in 2010 "for his pioneering work in nanoscale physics and his contributions to bridging the gap between nanoscience and nanotechnology". He is author of >300 publications and 18 families of patent applications, and his work has led to the formation of a series of spin-out companies. He has given >200 invited lectures and his work has featured in >100 media articles/programs.
He is a member of seven editorial boards including Nano Energy, Small and ACS Nano and book series editor of the Elsevier Series on Frontiers of Nanoscience. In 2012 he was elected Fellow of the Royal Society of Chemistry and won a senior EPSRC Fellowship. He was recently awarded the Senior Prize and John Yarwood Memorial Medal of the British Vacuum Council.
Jon Preece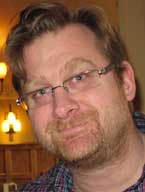 Jon Preece graduated from Loughborough University of Technoology in 1990 with a first class honours degree in Chemistry, and from the University of Birmingham in 1994 with a PhD under the supervision of Prof Sir Fraser Stoddart, FRS, in the general area of supramolecular chemistry.
He then moved to the Johannes-Gutenberg University in Mainz, Germany (1995-1996) where he carried out research combining supramolecular chemistry with surface science, under the mentorship of Prof Helmut Ringsdorf. He returened to the University of Birmingham in 1997 as a University Research Fellow and was appointed as Professor in 2004.
Jon has led two large EU research projects: Micro-Nano (1.2M euro, 2000-2004) and Nano3D (2M euro, 2004-2008) involving academic and industrialist from across the Europe. Currently the Preece Research group is funded by several research councils (EPSRC, NERC, MRC and the EU) and industry (Proctor & Gamble, Dupont Teijin Films and BASF), working in areas ranging from nanoparticles, gene delivery, surface science, sensors, emulsiuons and resist technology, where he brings expertise in molecular and nanoscale chemistry to application driven science.
He has been external examiner on two of the first Nanochemistry and Nanomaterials postgraduate Masters courses in the UK (Imperial College and Nottingham University). He is currently Head of the School of Chemistry, Chair of the Royal Society of Chemistry Subject group: Chemical Nanoscience and Nanotechnology, and external advisor to the EPSRC Centre for Doctoral Training ran between Shefield and Leeds Universities entitled 'Molecular Scale Engineering'.
Xiang Xue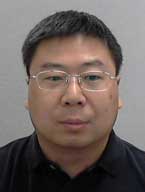 Dr. Xue Joined Nano-C in 2008, after receiving his PhD in Organic Chemistry from Boston College, where his work focused on polycyclic aromatic hydrocarbon synthesis and the mechanism of thermal cyclodehydrogenations. Dr. Xue has worked on organic, inorganic and polymer material syntheses for 12 years.
He obtained his BS and MS in Chemistry at Nanjing University, China. At Nano-C, his research is primarily focused on the preparation and functionalization of fullerenes and carbon nanotubes, and their applications. He has published 10 papers and has several patents pending.
Tom Lada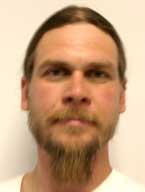 Tom Lada is responsible for the fullerene production, purification and derivatization activities at Nano-C. Since joining Nano-C in 2002, he has been active in nearly all aspects of fullerene production, from fuel delivery system design and reactor operation, to extraction and chromatography of fullerenes on scales ranging from analytical to preparative and beyond. In addition, he is a key contributor to the development of novel fullerene derivatives for application in Organic Electronics.
A graduate of M.I.T., his MS degree in Chemical Engineering Practice and professional experience have allowed him to gain significant insight into the manufacturing operations of the chemical and pharmaceutical industries. Of additional note, Mr. Lada is co-inventor on a patent application for the use of fullerenic materials in organic photovoltaics.
John Roth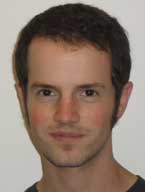 John Roth has been a chemist at Nano-C since early 2012. He has worked on the synthesis, purification and analysis of a large variety of fullerene derivatives, focusing on process development and optimization.
John holds a BS in chemistry from Syracuse University, where he graduated in 2009. He has 5 years of industry experience in organic chemistry.
Chuck Szmanda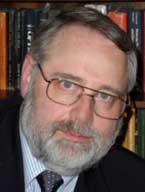 Charles R. Szmanda is a principal partner at the Patent Practice of Szmanda & Shelnut, LLC. He has been a patent agent, for over 12 years and is registered to practice before the United States Patent and Trademark Office and the Canadian Intellectual Property Office.
Szmanda spent many years in research and development, most recently as a Research Fellow at the Dow Electronic Materials Company, where he worked on electronic applications of nanotechnology and did research on photoresist materials. During his career, he designed processes for making silicon devices at Bell Labs, did polymer research for micro and nanolithography, helped found a startup company called Aspect Systems, did fundamental research on electron transfer during molecular collisions, and practiced the art of x-ray crystallography and structural chemistry. He holds 31 U.S. patents and is the author of over 60 scientific publications.
Szmanda holds a B.S. in chemistry from Loyola University and a Ph.D. in physical chemistry from the University of Wisconsin.
Jim Shelnut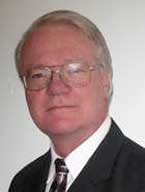 Jim Shelnut is a registered US Patent Agent, and principal at Szmanda & Shelnut LLC, Westborough, MA, with experience writing, prosecuting and docketing complex US and foreign patents and applications, performing in-depth technology searches, and Corporate IP Strategy development. His areas of expertise include:
Polymer Science:

Synthesis, character­ization & form­ulation
Conductive polymers, epoxy, novolacs & acrylates

Organic Chemistry:

Synthesis, formulation & small molecule tech­nology
UV cure systems & thermal cure systems

Electronic Technology:

Photo­resists, micro­resists, photo­sensitive coatings & dielectrics
Circuit board tech­nology, wafer fabri­cation, litho­graphy & optical wave­guides
Organic Elec­tronics, photo­voltaics & flat panel display

Inorganic Chemistry:

Photoluminescent chemistry & formulation
Electronics, microelectronics & silsesquioxane
Prior to this Dr Shelnut was a Senior Research Fellow at Dow Electronic Materials. He received his PhD in Organic Chemistry from The University of New Hampshire in 1978, and his BS in Chemistry from the University of Massachusetts at Boston in 1974.